Introduction
I have been playing with the Windows 8 Consumer Preview since the day it was released. It is my primary operating system at nights and weekends. Since I have been investing a lot of time in Windows 8, I thought I'd share 10 things that I certainly didn't know about Windows 8 at first. This list should be helpful for someone new to Windows 8, but a power-user may learn a thing or two as well.
In case you don't have them, download the bits here.
Windows 8 Consumer Preview Download
VS11 Beta Download
Let's get started:
1) On some Tiles that take up 2 spaces, you can select the tile and either make it smaller or turn the live tile off. This functionality has to be turned on by the developer.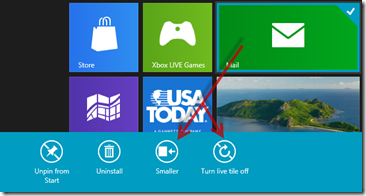 2) In semantic zoom mode, you have the option to select a group then name it.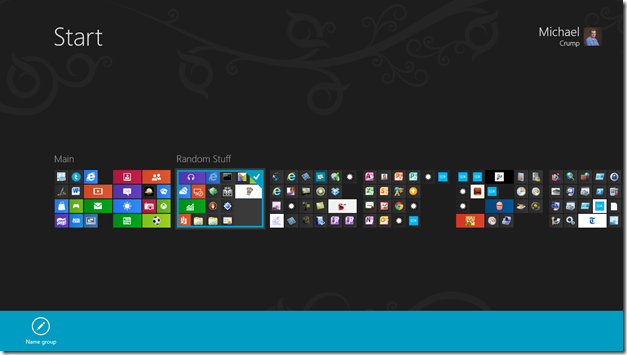 QR: